Geo-Fix All Weather Jointing Compound
*Discontinued please enquire for price and availability*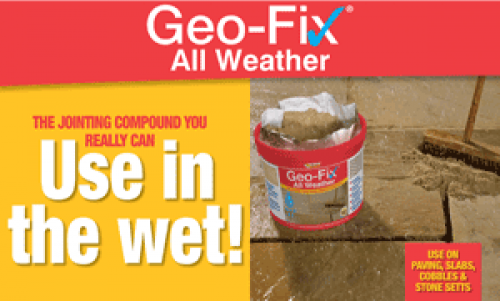 Geo-Fix All Weather has all the legendary time and labour saving benefits of standard Geo-Fix, supplied in ready mixed, vacuum packed, sealed foil bags to ensure the product is perfectly fresh, easy to brush into the joints and simple to point up.
The time and labour saving benefits of Geo-Fix Jointing Compound, combined with the performance benefits compared to cement based mortar make it even popular with professional landscapers. general builders and DIY'ers alike.
Geo-Fix All Weather is ready mixed and can simply be brushed into joints with minimal effort compared to using traditional mortar. Geo-Fix All Weather is easily finished by compacting with a pointing tool and used on joint widths of min 6mm and a minimum of 25mm deep. It also forms a solid joint that resists weed and plant growth, yet is permeable allowing water to escape to prevent ponding.
14kg tubs in Natural Stone or Slate Grey.
*Please note as of April 2020 everbuild has now discontinued the geo-fix jointing compound. We currently have a limited amount of stock left, please make an enquiry to check availability.
Suitable alternatives to this product that we also stock include: Easy-joint, PointFix and Joint-It.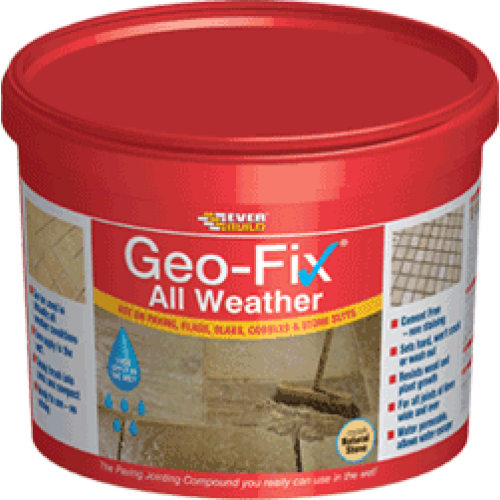 Product Options:
🚚 Fast, reliable local delivery in the Gloucestershire Area
We offer a prompt reliable local delivery service six days a week throughout Gloucestershire and surrounding areas. Read more about our delivery options.
Are you interested in Geo-Fix All Weather Jointing Compound?
Why not email us, use our quote form or call on 01452 520783 for more information about Geo-Fix All Weather Jointing Compound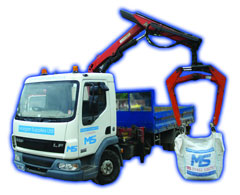 Fast, reliable local delivery in the Gloucestershire Area
You may also need:
This product lives in the following categories: