Earthworx Gravelrings 500mm x 500mm
*£3.99 Inc VAT per Panel*
EARTHWORX Groundrings Gravel panels are an effective method of containing and stabilising loose aggregate surfacing. This helps to prevent gravel migration, sinking and rutting and makes it possible to walk, cycle and push wheeled vehicles (e.g. wheelchairs and pushchairs) over the surface.
The unique design of the grid includes an open mesh base which allows water to pass through whilst preventing the build-up of silt and fine debris within the cell. This prevents the aggregate working its way underneath the grid, causing it to lift and making it very difficult to rectify.
EARTHWORX Groundrings Gravel Panel Applications:
Caravan parks
Gold courses
Driveways
Panel Length: 500mm
Panel Width: 500mm
Panel Depth: 25mm
Cell Diameter: 50mm
Product Options:
🚚 Fast, reliable local delivery in the Gloucestershire Area
We offer a prompt reliable local delivery service six days a week throughout Gloucestershire and surrounding areas. Read more about our delivery options.
Are you interested in Earthworx Gravelrings 500mm x 500mm?
Why not email us, use our quote form or call on 01452 520783 for more information about Earthworx Gravelrings 500mm x 500mm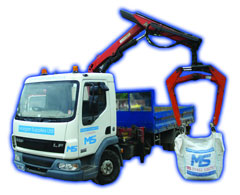 Fast, reliable local delivery in the Gloucestershire Area
You may also need:
This product lives in the following categories: