Smokeless Multi-fuel Coal (Newflame)
Newflame is a medium sized pillow shaped ovoid for use in open fires and multi fuel stoves. HETAS quality approved, Newflame is easy to light, gives a long burn duration, good radiant heat output and burns with an attractive lively flame with minimum waste and clinker.
The premium multi purpose smokeless fuel for open fires, cookers, room heaters and multi fuel stoves. Ideal for use with cast iron patio heaters like Chimneas
Approved for burning in Smoke Control Areas.
Available in 20kg Pre-packed bags and 50kg open bags for delivery which can be tipped out into your shed or bunker.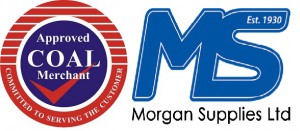 Product Options:
🚚 Fast, reliable local delivery in the Gloucestershire Area
We offer a prompt reliable local delivery service six days a week throughout Gloucestershire and surrounding areas. Read more about our delivery options.
Are you interested in Smokeless Multi-fuel Coal (Newflame)?
Why not email us, use our contact form or give us a call on 01452 520783 for more information about Smokeless Multi-fuel Coal (Newflame)
This product lives in the following categories: