Limestone – Black
*From £21.99 / m² Inc VAT*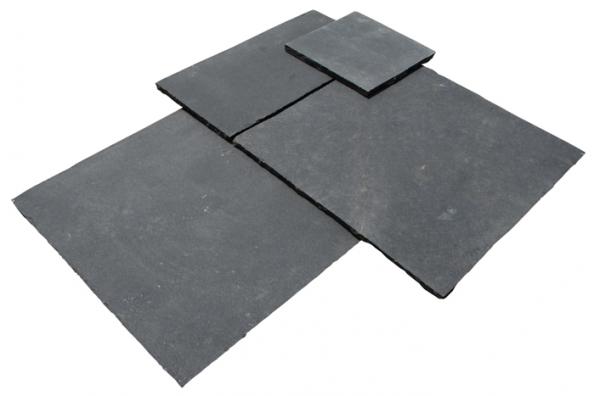 The sawn edges of the black limestone paving make the product look spectacular. If you do not want the riven look of sandstone but want a flatter, more smooth finish then limestone is a good choice. Limestone has a surface finish similar to orange peel. The black colour is stunning, consistent in colour and deep black when wet. The deep black colour when freshly quarried does eventually fade in natural sunlight to a charcoal grey, but will always return to jet black when wet. Our natural stone sealer will help maintain this black colour.
Also known as Black Kadapha Limestone Paving
Available in a mixed size Project Pack consists of 48 pieces and covers approximately 15.25m2 based on a typical jointing gap of 5-10mm.
900 x 600mm- 13 slabs
600 x 600mm – 13 slabs
600 x 290mm – 13 slabs
295 x 290mm – 9 slabs
This natural limestone in now CALIBRATED as standard and has the normal rivened top surface and hand fettled edges but the underside has been calibrated to a set depth of approximately 22mm. This process enables the laying of the paving much easier and quicker.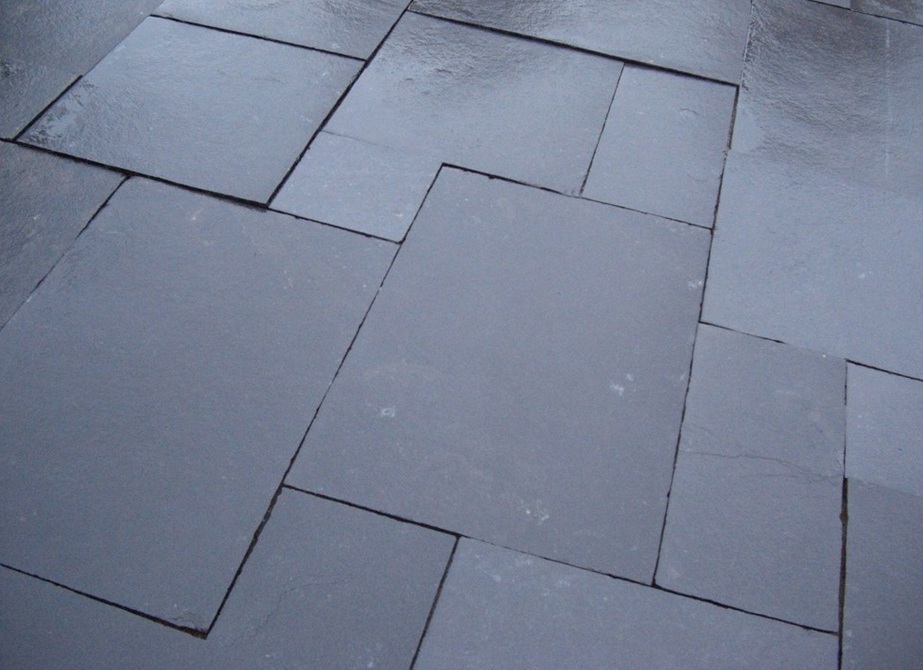 £335.35 per Pack (15.25 m²)
Inc VAT
Product Options:
🚚 Fast, reliable local delivery in the Gloucestershire Area
We offer a prompt reliable local delivery service six days a week throughout Gloucestershire and surrounding areas. Read more about our delivery options.
Are you interested in Limestone – Black?
Why not email us, use our quote form or call on 01452 520783 for more information about Limestone – Black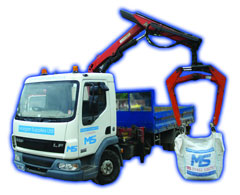 Fast, reliable local delivery in the Gloucestershire Area
You may also need:
This product lives in the following categories: