Limestone – Yellow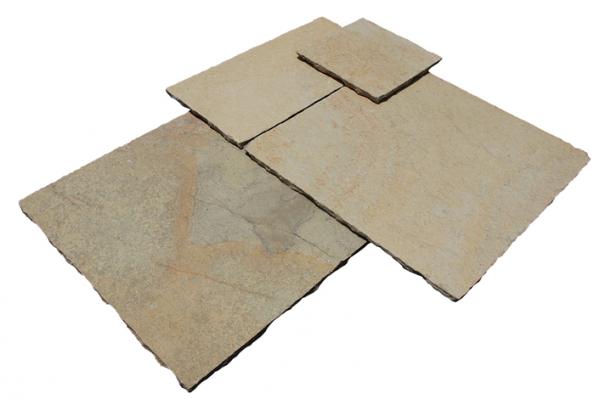 If you do not want the riven look of sandstone but want a flatter, more smooth finish then limestone is a good choice. Limestone has a surface finish similar to orange peel. An attractive mix of yellows, buffs and mellow grey/green shades with some copper highlights.
Also known as Abbey Limestone Paving, Holton Limestone Paving
Available in a mixed size Project Pack consisting of 48 pieces to cover approximately 15.25m2 based on a typical jointing gap of 5-10mm.
900 x 600mm- 13 slabs
600 x 600mm – 13 slabs
600 x 290mm – 13 slabs
295 x 290mm – 9 slabs
This natural limestone in now CALIBRATED as standard and has the normal rivened top surface and hand fettled edges but the underside has been calibrated to a set depth of approximately 25mm. This process enables the laying of the paving much easier and quicker.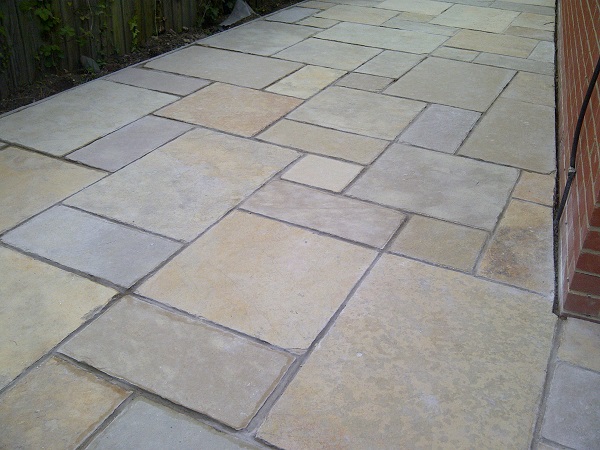 Product Options:
🚚 Fast, reliable local delivery in the Gloucestershire Area
We offer a prompt reliable local delivery service six days a week throughout Gloucestershire and surrounding areas. Read more about our delivery options.
Are you interested in Limestone – Yellow?
Why not email us, use our contact form or give us a call on 01452 520783 for more information about Limestone – Yellow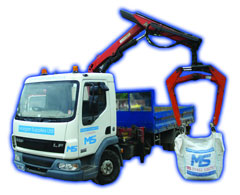 Fast, reliable local delivery in the Gloucestershire Area
You may also need:
This product lives in the following categories: