Natural Willow Hurdle Fencing Screening Panel 6ft x 3ft
We have in stock and on special offer 2no 6ft x 3ft (1.8m x 0.9m) panels
Woven from coppiced willow to a traditional pattern, this beautiful, robust and eco-friendly 6ft wide willow fence panel will make a perfect practical addition to your garden. Bring a part of the countryside to your very own garden with this willow fence panel, which will not only be ideal for the traditional English country garden but also provide gardeners in the 21st century with the opportunity to create a natural look for modern urban spaces.
Product Features
– Versatile design will make for an attractive screen or fence for the garden
– Made from completely natural willow which means it is eco-friendly and will ensure durability
– Willow fence is coppiced – will ensure flexibility and uniform thickness
*DISCONTINUED STOCK*
2no Panels in Stock 6ft x 3ft (1.8m x 0.9m)
Please be aware that due to the natural construction of these panels sizes can vary
£30.99 Each Inc VAT
Product Options:
🚚 Fast, reliable local delivery in the Gloucestershire Area
We offer a prompt reliable local delivery service six days a week throughout Gloucestershire and surrounding areas. Read more about our delivery options.
Are you interested in Natural Willow Hurdle Fencing Screening Panel 6ft x 3ft?
Why not email us, use our contact form or give us a call on 01452 520783 for more information about Natural Willow Hurdle Fencing Screening Panel 6ft x 3ft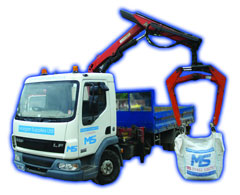 Fast, reliable local delivery in the Gloucestershire Area
You may also need:
This product lives in the following categories: