Pegasus "Black Attack" Asphalt to Concrete Diamond Cutting Blade
LIST PRICE £2̶5̶6̶.̶0̶0̶ NOW £99.99 Inc VAT
This particular diamond disc is the strongest diamond blade you can buy on the market today and you won't find a better price for this quality anywhere else. Proven to last longer and provide greater results, the Black Attack diamond cutting blade is specialised in the sense that it can cut through an array of different materials with ease. As a top of the range product, it has been tested and proven to yield the greatest results.
The very best a man can get. Longest life on the market, undisputed strength & versatility.
Introduced in 1994 the first ever multi-material blade. The Black Attack OUTCUTS competitors blades by as much as 4:1.
Applications include: Asphalt, Bathstone, Breeze Blocks, Cellular Concrete, Chalk, Cinder-Blocks, Concrete Pipes, Concrete Blocks, Concrete Roof Tiles, Concrete Flag Stones, Concrete Kerb Stones, Concrete Lintels, Concrete Reinforced, Cotswold Soft Stone (red), Engineering Brick Class B, Green Concrete, General Abrasive Materials, Lignacite Blocks, Limestone, Lytetag, Plaster, Portland Stone, Pre-stressed Beams, Sandstone, Sand/Cement Screed, Tarmac, Thermalite Blocks, Yorkstone.
AC350 (14Inch) 350mm
Bore (mm) 25.4PH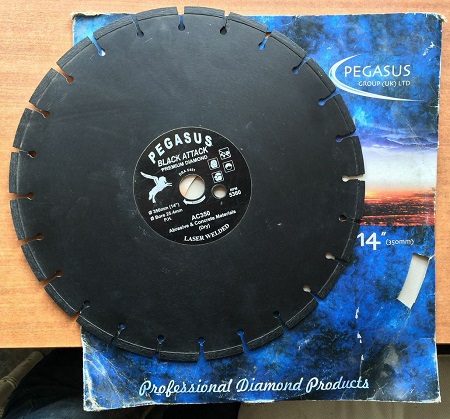 Product Options:
🚚 Fast, reliable local delivery in the Gloucestershire Area
We offer a prompt reliable local delivery service six days a week throughout Gloucestershire and surrounding areas. Read more about our delivery options.
Are you interested in Pegasus "Black Attack" Asphalt to Concrete Diamond Cutting Blade?
Why not email us, use our quote form or call on 01452 520783 for more information about Pegasus "Black Attack" Asphalt to Concrete Diamond Cutting Blade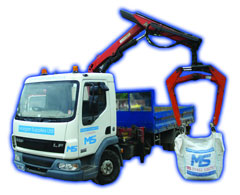 Fast, reliable local delivery in the Gloucestershire Area
You may also need:
This product lives in the following categories: