Perforated Land Drain Coil Pipe
*From £30.00 Inc VAT-60mm x 25m*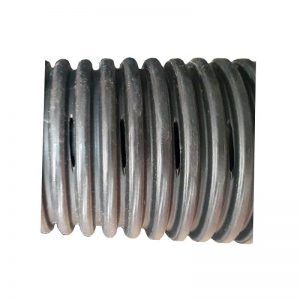 Single wall perforated land drainage pipe coil in 60mm, 80mm or 100mm diameter, available in 2 different lengths (25m or 50m) it comes complete with one connector (also referred to as coupler or joiner) to connect multiple coils together.
The land drain is corrugated, black in colour and made from 100% recycled HDPE, built for excellent water flow and allowing for easy and fast installation.
Perforated land drain is designed to collect surface water and commonly used in agricultural, domestic, commercial and industrial areas. It has small holes (perforations) throughout the pipe which allows the water to be dispersed.
Product Options:
🚚 Fast, reliable local delivery in the Gloucestershire Area
We offer a prompt reliable local delivery service six days a week throughout Gloucestershire and surrounding areas. Read more about our delivery options.
Are you interested in Perforated Land Drain Coil Pipe?
Why not email us, use our contact form or give us a call on 01452 520783 for more information about Perforated Land Drain Coil Pipe
This product lives in the following categories: