Plasterers Builders Poly Bath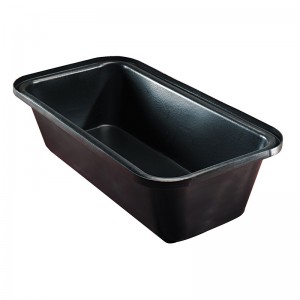 The plasterers bath is manufactured from heavy-duty polyethylene and is virtually unbreakable.
Guaranteed not to rot, rust, crack or distort in adverse weather conditions. Strong, light and easily carried.
Ideal as a rendering skip, water trough, or rubble container.
Capacity: 165 litres.
Product Options:
🚚 Fast, reliable local delivery in the Gloucestershire Area
We offer a prompt reliable local delivery service six days a week throughout Gloucestershire and surrounding areas. Read more about our delivery options.
Are you interested in Plasterers Builders Poly Bath?
Why not email us, use our contact form or give us a call on 01452 520783 for more information about Plasterers Builders Poly Bath
This product lives in the following categories: