Ytong 440mm x 215mm x 100mm Aircrete Standard Block 3.6N
£105 Inc VAT Pack (x72 Blocks)
Ytong block products have unlimited constructional possibilities and have very good physical building properties. The blocks are non-flammable, they are impermeable to frost and moisture and provide excellent industry leading insulating properties. Above all, however, the Ytong blocks are quick and efficient to lay. In practice, this is a decisive argument for contractors to use aerated concrete, as this results in a high speed, higher quality construction.
All of the Ytong products are manufactured to comply with European standards EN 771-4 (CE-marked).
Benefits
– Building blocks with very good thermal insulation
– Efficient large formats are available for quick and easy building
– The Ytong block will be the only aerated block in the UK which is produced with sand (and no fly-ash)
– Excellent fire protection
– Future-oriented, high-quality construction
Applications
– Internal and external leaf of cavity walls
– Solid walls
– Partitions
– Flanking walls
Density kg/m3: 450 – 480
Compressive Strength N/mm2: 3.6
Size mm: 440 x 215
Thickness mm: 100
Thermal conductivity W/mK: 0.11
Block weight kg: 6.5
Product Options:
🚚 Fast, reliable local delivery in the Gloucestershire Area
We offer a prompt reliable local delivery service six days a week throughout Gloucestershire and surrounding areas. Read more about our delivery options.
Are you interested in Ytong 440mm x 215mm x 100mm Aircrete Standard Block 3.6N?
Why not email us, use our contact form or give us a call on 01452 520783 for more information about Ytong 440mm x 215mm x 100mm Aircrete Standard Block 3.6N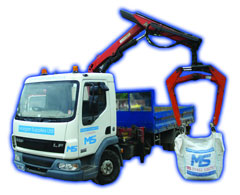 Fast, reliable local delivery in the Gloucestershire Area
You may also need:
This product lives in the following categories: