Heavy Duty Woven Weed Control Membrane
2 size roll options or cut off per metre
Available friom stock:
Super Size roll 25m x 2m (50m2 )
large TRADE roll 50m x 2m (100m2 )
If you're looking for a heavy duty garden weed membrane then this is the landscape fabric for you. Specially designed as a woven, breathable weed control fabric for heavy duty applications such as under gravel, slate, decking, and garden paths or trails.
This durable woven garden membrane has a higher tensile strength than the standard landscape fabric. It's unique open woven design lets water and nutrients through to your plants whilst suppressing the growth of weeds. It also adds stability to patios.
Weight: 102gms/sqm
Also available to purchase cut by the metre
Product Options:
🚚 Fast, reliable local delivery in the Gloucestershire Area
We offer a prompt reliable local delivery service six days a week throughout Gloucestershire and surrounding areas. Read more about our delivery options.
Are you interested in Heavy Duty Woven Weed Control Membrane?
Why not email us, use our quote form or call on 01452 520783 for more information about Heavy Duty Woven Weed Control Membrane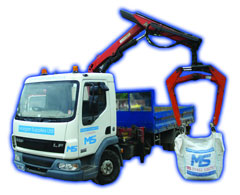 Fast, reliable local delivery in the Gloucestershire Area
You may also need:
This product lives in the following categories: